Island Hoping & Day Trips from Denarau Island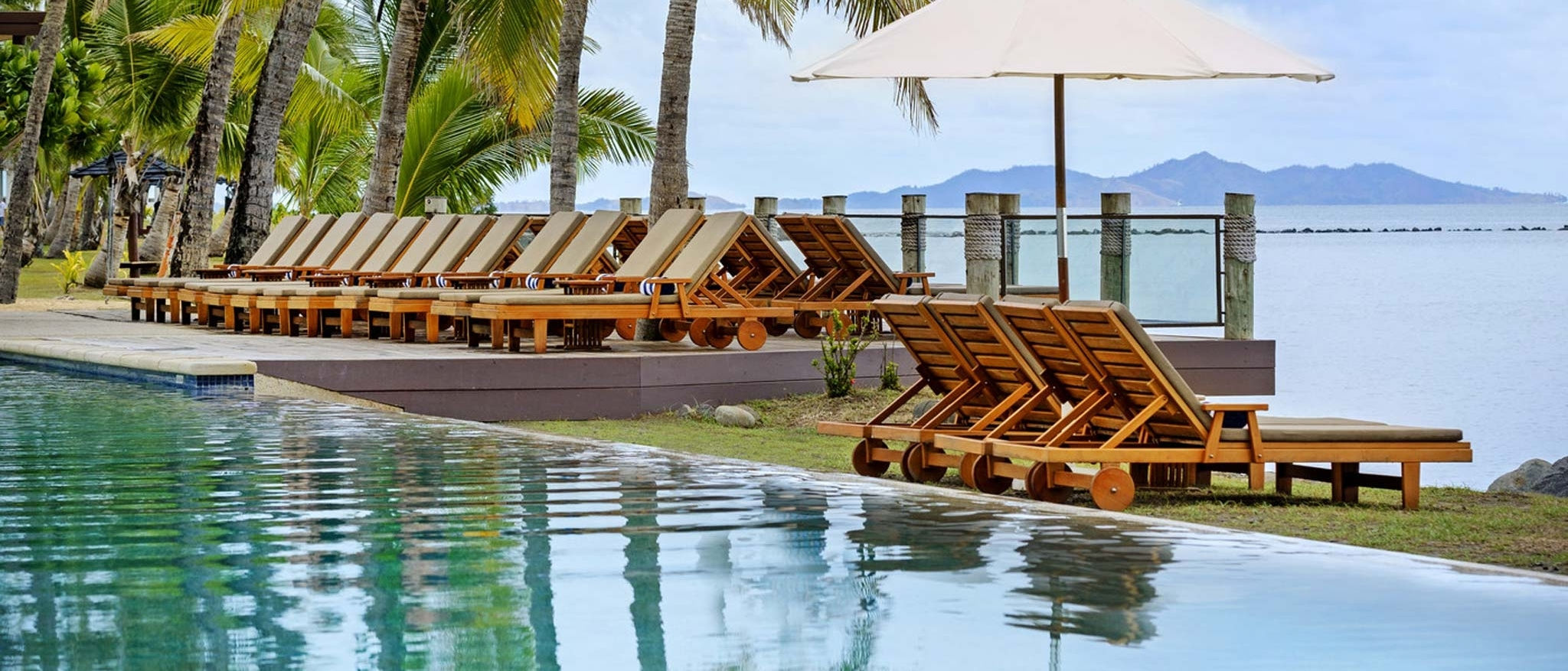 At Sheraton Denarau Villas, you have access to a wide range of activities to truly immerse yourself in the beauty that is Fiji. Begin your discovery of Fiji with an island hopping trip to the famous Mamanuca Islands, or a day trip to one of the nearby islands. Those who prefer to stay on the mainland can opt for day trips from our centrally located Denarau Island to the exciting Garden of the Sleeping Giant or Kula Eco Park. Whether it's a boat tour from the marina, historic sights, scuba diving or shopping for distinctive souvenirs, we have a range of tours to suit your schedule and preference. For more information, or to arrange a tour, visit the Tour Desk located in the Sheraton Fiji Resort lobby. Our Tour Desk is open daily, 8am to 6pm.
Island Hopping Day Trips

Port Denarau Marina, the gateway to the exciting outer islands, is located a mere two minutes away from the resort. Hop on a boat and embark on an island hopping adventure to discover the jaw-dropping beauty that is the Fiji Islands. Visit the infamous Monuriki Island, the setting of the critically acclaimed film, Cast Away. Tens of other islands in the Mamanuca group and the Yasawa Islands group await exploration. For shorter day trips from Denarau Island, visit the nearby Malolo Island or Akuilau Island. Coral reefs, tropical fish, and a wide array of water sports await. Or pack a picnic basket and enjoy a relaxing afternoon in the sun.

With a varied range of tours daily, please check with our Tour Desk at our lobby to find out which island hopping package or day trip would suit you best.

Cultural Shows

While at our resort, you will find opportunities to enjoy traditional entertainment such as fire walking, Meke dancing and Fijian serenaders, as well as a Sunset Torch Lighting Ceremony. Kick back and enjoy our daily Unwind Ritual at The Westin Denarau Island Resort & Spa's Meke Lounge. For a more in depth look into the culture of Fiji and the people of the island, visit the historical Navala and Viseisei Villages, all easily accessible from Denarau Island.

Garden of the Sleeping Giant

Established by actor Raymond Burr, this beautiful site is host to breathtaking gardens, including one of the world's largest orchid collections. Lily ponds, native forests, and colourful blooms abound in this brilliantly landscaped expanse. Located on the Fiji mainland, the Garden is accessible within 40 minutes from the resort on Denarau Island, making the perfect day trip for those looking to explore nature in Fiji.

Tours operate daily, please see our Tour Desk at our lobby for more details.

Kula Eco Park

Named Fiji's top attraction, this eco-park is deserving of a day trip on your holiday in Fiji. The large 28-acre property dedicated to preserving Fiji's flora and fauna is run in cooperation with National Trust of Fiji Islands. The park features butterflies, parrots, iguanas and more—all within a scenic landscape of flowing streams and forests. This park is an hour away from our resort on Denarau Island, but with its spectacular displays, is truly worth a trip.

Sigatoka River Safari

Fiji's original jet-boat safari, Sigatoka River Safari offers a half-day, uniquely Fijian adventure into the heart and soul of Fiji, aboard custom-built safari jet boats. Passengers will travel along the Sigatoka River in jet boats to visit authentic Fijian villages and experience a day in the life of the real 'kaiviti' (Fijian).

Skydive Fiji

For pure adrenaline and the ultimate adventure! You can jump from 8,000 feet high, go 'radical' to 10,000 and double your freefall time, try 'extreme' at 12,000, or become a 'legend' on your very first jump at 14,000 feet high above the ground. With the magnificent hues of blue and the picturesque island setting, skydiving in Fiji will truly be your once-in-a-lifetime experience.

Flavours of Fiji

Learn to cook Fiji's unique dishes with experienced local cooks as they take you on a mouth-watering journey of traditional island flavours. Using fresh seasonal produce to create island favourites, cooks will share their traditional cooking techniques, secrets, helpful hints and entertaining stories.