Fiji's Unparalleled Event and Conference Venues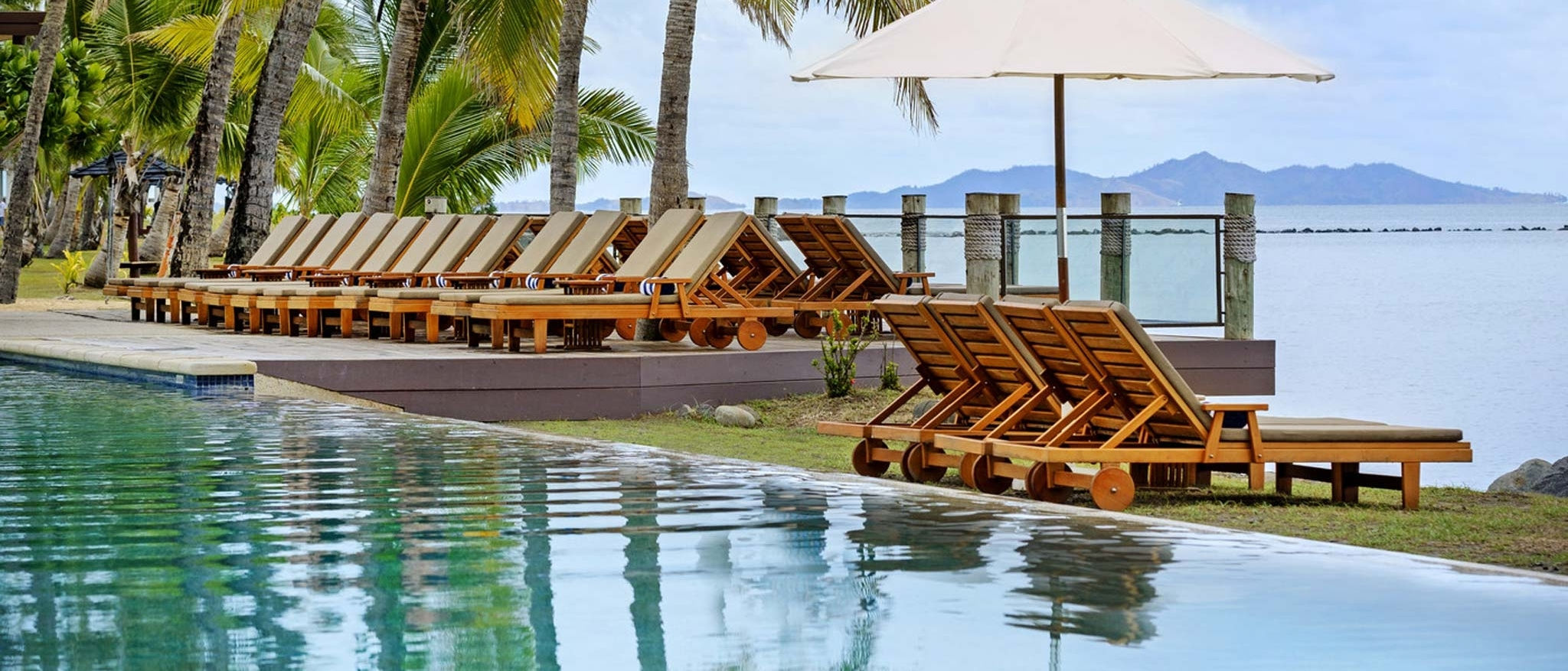 Sheraton Denarau Villas and the two adjacent five-star properties, Sheraton Fiji Resort and The Westin Denarau Island Resort & Spa can build the ideal backdrop for your next meeting or event in Fiji.
We offer a host of venues, both indoor and outdoor, that can cater to any event or occasion. Aside from the venues at our integrated resort, your stay with us grants special privileges to book the Denarau Island Convention Centre which can be the ideal conference venue or gala event with 700 people.
Our white-washed intimate wedding chapel by the waterfront offers you the perfect backdrop for a destination wedding in Fiji. Let our team of wedding planners assist you in arranging your perfect wedding in paradise.
The unparalleled setting of our venues amongst Denarau Island's lush tropical gardens and sandy beaches invite for bare feet cocktail functions or private dinners in the sunset. Themed parties or elaborate decoration with flowers and light will leave your guests speechless. There are no limits to your creativity and imagination for your event at the Sheraton Denarau Villas and its two sister properties.
Explore our selection of conference and event venues at Fiji's magnificent Denarau Island below.
INDOOR FUNCTION ROOMS

Sheraton Fiji Resort
Area
SQM
Height(m)
Banquet
Theatre
Classroom
U-Shape
Boardroom
Cocktails

GOLDEN BALLROOM

30X20

600

5.0

400

600

400

96

80

800

BALLROOM A - ORCHID

15X20

300

5.0

180

280

180

63

40

300

BALLROOM B - FRANGIPANI

15X10

150

5.0

80

130

80

42

30

150

BALLROOM C - GARDENIA

15X10

150

5.0

80

130

80

42

30

150

BOARDROOM

12X4

48

2.6

-

-

-

-

20

20

DENARAU ISLAND CONVENTION CENTER

39X45

1000

3.0-6.25

700

1000

700

200

-

1200

The Westin Denarau Island Resort & Spa

SENIROSI BALLROOM

12X24
297
2.5-3.5
200
300
140
72
80

300

SENIROSI DUA

12X12.2
148
2.5-3.5
80
120
56
36
40

140

SENIROSI RUA

12X12.2
148
2.5-3.5
80
120
56
36
40

140

SENIBUA

4.3X8.8
38
2.5
-
20
12
21
12

30

SENIJALE

8.5X12.1
103
3.5
40
60
48
36
30

80

COCO PALMS

244X39

951
2.5
240
240
120
-
120

300

OUTDOOR VENUES
CROQUET LAWN

This amazing venue is located in the heart of Sheraton Fiji Resort and is surrounded by the lush tropical resort gardens.

SANDY POINT/SHERATON MAIN BEACH/ BEACHFRONT BLOCK 1500/1600

Located on the beach, these three different venues at Sheraton Fiji Resort, each have the capacity to cater a range of small themed events and large scale events for over 800 people.

WESTIN BEACHFRONT

Overlooking the Nadi Bay area, the Westin Beachfront is ideal for large events including cocktail events, themed dinner events and parties.

PRO SHOP LAWN

Located at the Denarau Golf & Racquet Club with views of the Golf Course and the Gardens of the Sleeping Giant in the background, the Pro Shop Lawn is ideal for intimate gatherings.

Submit Request for Proposal >

Resort Meeting Fact Sheet >

Denarau Island Convention Centre >

Sheraton Denarau Villas
Denarau Island West, Nadi, Fiji
T (679) 6750-777
E Admin.Salesfiji@starwoodhotels.com